A truly special place.
A livingroom for all generations: cozy, originial, unconventional.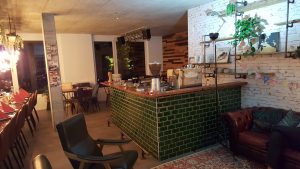 And the name is given: Riverside Lounge.
The lounge at the side of the Lorze river nearby.
"Riverside" symbolizes a place of freshness, of life. Trees grow and need not worry about getting enough water.
They stand together in groups and give shade to one another in the summer heat, provide shelter in the storm.
It's a place to recharge, let go, enjoy.
Such a place is our vision for the Riverside Lounge.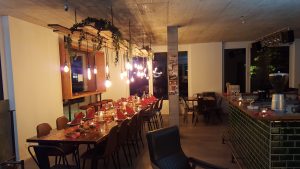 People meet here and spend time together in this anti-loneliness-oasis.
They gather around a long table and eat, talk, play and laugh!
.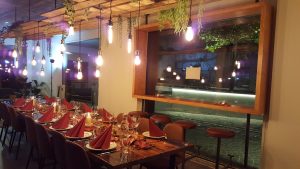 It was quite an effort to create it, but we came to realize:
If one invests with love in something good the return is manyfold!
Even now we are amazed: Did we do this?
And we receive a lot of good feedback: well done!
Compliments and great thanks to everyone involved!